Theroy:
Laser tattoo removal works by using different wavelengths of light which react with the ink in the skin and fractures it into tiny pieces which is them removed from the skin by the immune system. On average professional tattoos require 5-6 treatments amateur tattoos may require only 3-4 sessions.The number of treatments depends on the size of the tattoo and treatments can be required up to 20 times.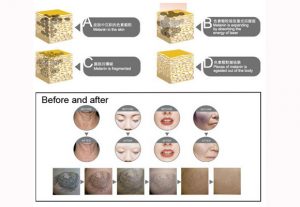 Applications:
1) Removal of eyebrow line, eye line, lip line…etc
2) Removal of tattoo(red, blue, black…etc)
3) Clearance speckle, black nevus, fleck, age spots…etc
4) Removal of vascular lesion and spider vessel…etc
5)Skin Rejuvenation and hair removal
Feature :
1) Innovative in laser technology, strict in technical detection, precise in manufacture.
2) Special designed cooling system ensures constantly working.
3) New fashionable outlook design.
4) Portable and astigmatic, convenient for transportation.
5) No injury to normal tissue.
6) Remove pigmentation without side effects or scar.
7) Accurate infrared indication light makes the spot position more accurately and increases the utilization of light point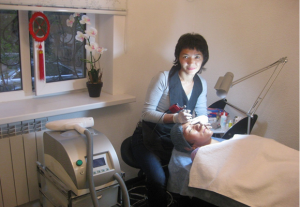 Technical specification